A research conducted by Marmara University, Ibn Haldun University and several NGOs reveal that 94.3% of Turks believe in God. According to Zübeyir Nişancı, one of the conductors of the research, following results were obtained from the poll;
Devouts (29.5) are the most religious group. They pray regularly (4.5 out of 5), describe themselves as religious (4.1) and Muslim (4.9).
They feel much closer to Islamist (4.5) and Conservative (3.7) identities but feel far away from the Kemalist (1.6) Secular identities (1.6).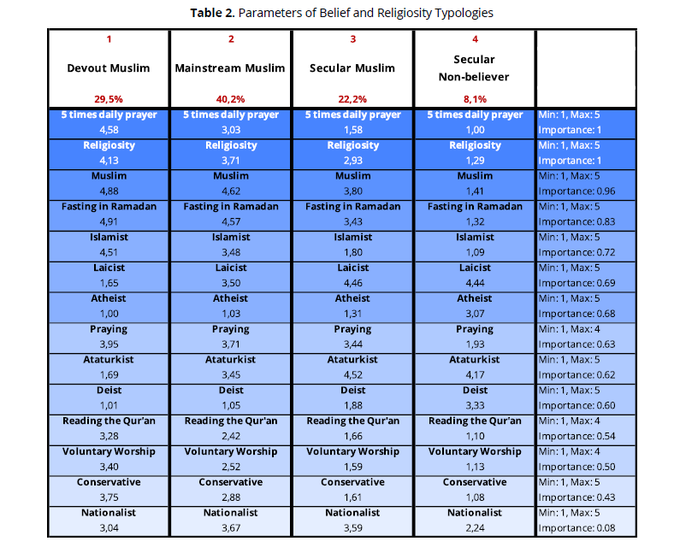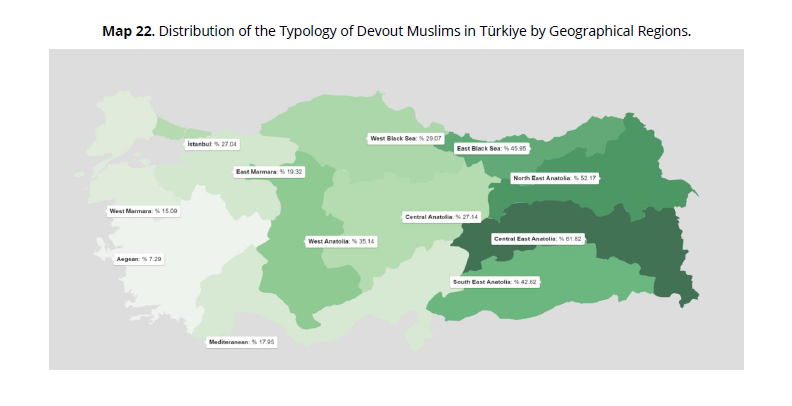 The Secular Nonbeliever (8.1%) is the group in which religion is seen the least or not at all.
The closest identities are Secularism (4.4), Kemalism (4.1), Deism (3.3) and Atheism (3.0).
The most distant identities are Conservative (1.08), Religious (1.29) and Muslim (1.4).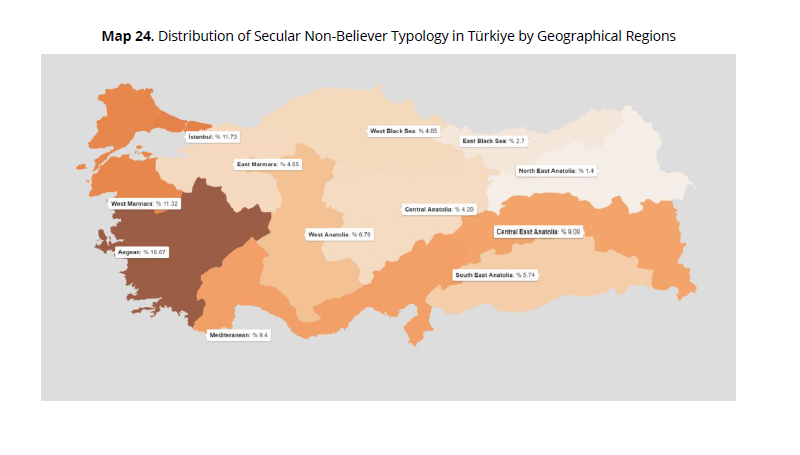 Secular-Muslims feel closer to Secular (4.4) and Kemalist (4.5) identities, also moderately identify with the Muslim identity (3.8). They are moderately religious (2.9), pray infrequently (1.5), fast occasionally in Ramadan (3.4) and stronlgly identify wih the Nationalism (3.5).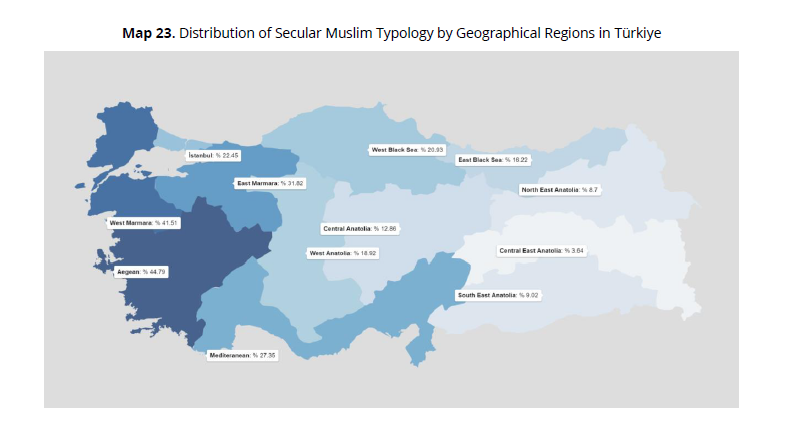 The mainstream religious people are largest (40.2%), They feel closer to Muslim (4.6) and religious (3.7) identities. They usually pray (3.7) and mostly fast during Ramadan(4.5). They are also close to Nationalist (3.6), and also to Kemalist (3.4) and secular ( 3.5) identities.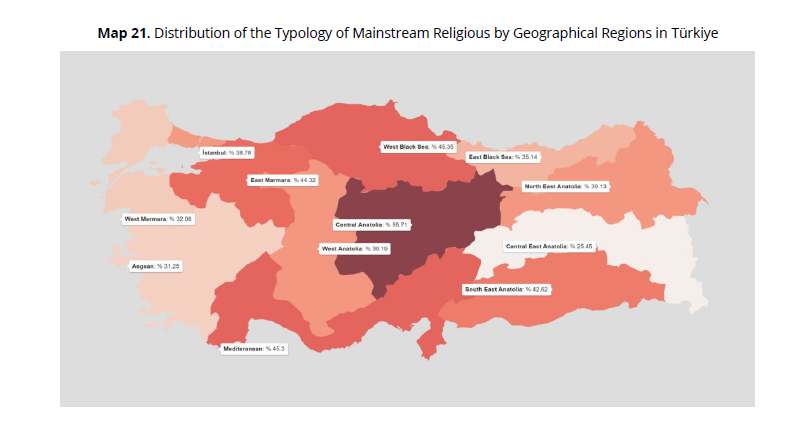 More details can be found here; https://nsp.marmara.edu.tr/dosya/nsp/Resimler/Faith-and-Religiosity-in-T%C3%BCrkiye-Z%C3%BCbeyir-Ni%C5%9Fanc%C4%B1.pdf