According to Turkish Statistical Directorate data, house sales to foreigners decreased by 0.6% 4.161 units in January compared to the same month of the previous year a. In January, the share of house sales to foreigners in total house sales was 4.3%. Antalya took the first place in house sales to foreigners with 1,592 houses. Antalya was followed by Istanbul with 1,380 houses and Mersin with 331 houses, respectively.
Sales to foreigners in January 2023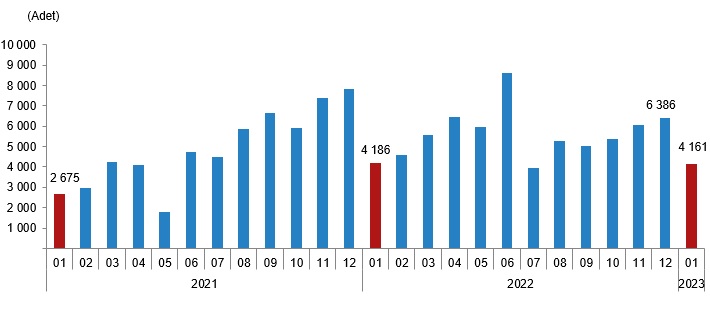 Regarding the nationality of buyers, the most house sales were made to the citizens of the Russian Federation.In January, citizens of the Russian Federation bought 1,557 houses from Turkey, followed by Iran with 526 residences, Iraq with 229 residences and Ukraine with 157 residences.
   20 countries with the highest sales by nationality, January 2023