Olga Ivshina
What do we definitely know about #Russian military casualties in #Ukraine? BBC in-depth research of verified military losses found some interesting tendencies.
Roughly 20% of all verified losses are officers. The research was based on analysis of official statements by Russian governors, local media reports, posts by official accounts of universities, schools etc. 20% is a huge number. But it doesn't mandatory mean that every 5th Russian servicemen killed on a battlefield is an officer. May be officers are removed from the battlefield more quickly or may be they are given more prominent place in local news announcements.
The majority of the confirmed losses are paratroopers of different ranks (from private up to colonel). And this can be explained by the fact that paratroopers are often used by Russia as a main storming force. They are better trained and equipped compared to most other units.
Confirmed losses list also includes over 10 GRU spetsnaz fighters (ie most likely special operators rather than intelligence officers)and some casualties from the elite special forces units of Rosgvardia, including at least 1 confirmed death from "Vityaz"(Витязь)-top level group.
"Vityaz" is considered one of the strongest special units in Russia-they go through constant arduous training, the best servicemen pass one of the world's most difficult test to earn the right to wear "crimson beret" (краповый берет)- symbol of their exceptional skills and spirit.
There is at least one confirmed death of Russian Crimson beret in Ukraine – it's Ruslan Galyamov from Tatarstan region.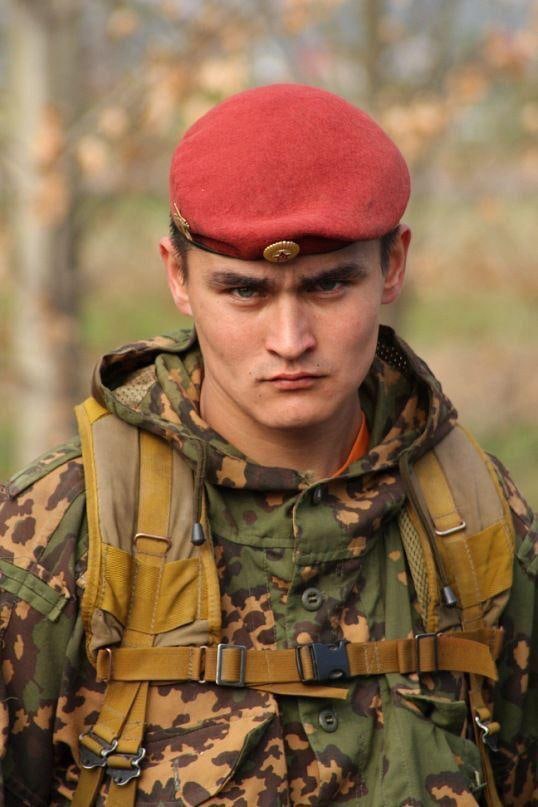 Russian have confirmed deaths of over 10 military pilots, navigators and flight mechanics.These are unique specialists. Training of 1 fighter pilot takes 7-8 years and costs over 3 million $. So called sniper-pilots need 10-12 years to train and cost over 7mln $.
The majority of losses are reported by Dagestan and South Ossetia regions. Many reports come from Buryatia (region in Siberia).But it doesn't mean that in reality most of the servicemen killed are ethnically non-Russians or muslims. There has been a lot of speculation about that.
We need to remember that attitude to military casualties is very different in different cultures and regions. We get reports that officials in Dagestan put huge effort in getting back bodies of local servicemen. They also seem to official report each death and visit funerals.
It's not the same in other regions of Russia. E.g. last week 15 of Russia's 85 regions hadn't published any info about their local servicemen being killed in Ukraine. And in 1 of these regions- Kemerovo – BBC Russian managed to establish identities and burial places of 7 soldiers.
A few hours after the BBC investigation was published the Kemerovo authorities announced that 13 servicemen were buried in Kemerovo region since the start of the war – 11 of them were born in the region and 2 were serving and living there.
There is evidence of growing pressure on local journalists in Russia who report on the military losses – some of the earlier publications about soldiers killed in action were deleted. Sometimes it happens in a day or two, sometimes within an hour.
1 Siberian journalist told BBC: "All local media outlets were instructed by regional government not to publish any data on losses in Ukraine.There are cases when local officials put pressure on the relatives of the victims, ordering them to stay silent. They say, now there is no need to make a fuss, we will find a way to commemorate your boys later." So the amount of losses reported by each region mainly depends on the position that local authorities take. Dagestan has officially reported over 50 casualties. Chechnya – only 2.
All official reports underline that #Russian soldiers killed in #Ukraine are professional servicemen (ie signed a contract to serve). But there is at least 1 guy, whose relatives claim he was a conscript.This is Maxim Khanygin from a village in Saratov region.
Local media wrote that a farewell ceremony for Maxim was held on March 5.There are photos of soldiers carrying a wreath, a portrait of Khanygin and the "Order of Courage" he got for fighting in Ukraine. But the photos don't show either a grave or a coffin.
Khanygin's grandmother claims that the family was informed on February 25, but she does not know when they will get the the body. There was a ceremony, but not funerals. She insists her grandson was a conscript.
Mother of Pavel Pozanen(also killed in Ukraine) told local newspapr that her son's signature to become a contract soldier was received illegally just before he was deployed."Everything is very complicated," she said not specifying details."They signed him to a contract illegally".
Relatives of Russian servicemen killed in Ukraine rarely publicly express their attitude to what is called a "special operation in Ukraine". Mother of POW Valery Zaluzhny told the BBC that she "does not know why all this is necessary at all". But there are opposite opinions.
Gulnara Valieva -mother of special ops soldier Yevgeny Dudin (killed in Ukraine)-told BBC that Russia should "bomb Ukraine more".She believes that Russia conducts only high precision strikes on Ukrainian military targets. This message is constantly broadcasted by Russian stateTV.
She also believes that Russia conducted a preemptive strike to avoid an attack from Ukraine which was imminent. Next words will be her direct quote which shocked me.
"I hate everyone already. They say there are civilians there and our boys can't shoot at them.But they fired at my son from Kiev.Why can they shoot, and our boys can't? So I tell now – do bomb civilians, may be then more of our boys will return alive" – Gulnara told BBC.