Baklava is a dessert made from layers of filo pastry, filled with pistachio and sweetened with syrup. It is made from natural and fresh ingredients. The crunchiness of one bite of Baklava, its mild flavour melted in the mouth, its numerous ingredients flavour and the texture of the syrup create a great sensation. So you can offer it in your very special days and in Eids. The Pistachio Dilber Baklava is a very known and preferred dessert in the whole world.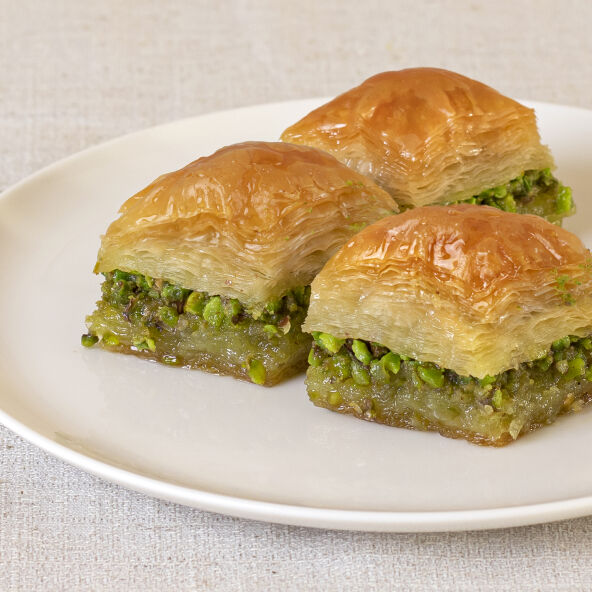 When was Baklava discovered?
Although the point of origin of baklava is still questionable but it is confirmed that it was known in the Assyrian Empire and was entered the Turkish cuisine from that origin. It started to be known in the Ottoman Royal cuisine in the 17th century. At the end of that century Baklava festival was set to become one of the most irreplaceable ceremonies in the Empire. It was offered to the rich and upper class members in Topkapi Palace at that period. Baklava is growing in popularity. And besides, it was registered as the first Turkish product in 2003.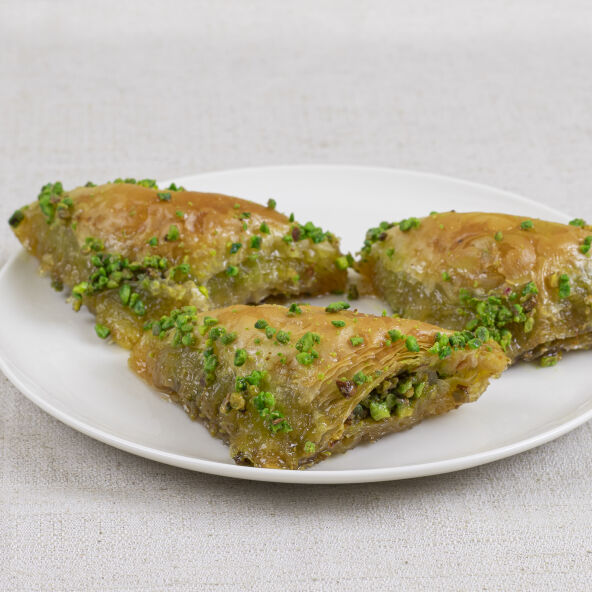 Where is the birthplace of Baklava?
The word Baklava is Turkish in origin and its birthplace is Gaziantep, where Pistachio Dilber Baklava is made in a very professional way.
How does it taste and what are its benefits?
The flavour of Baklava derived from its numerous contents. It is made from flour, amylum, baking powder, sugar, eggs, yogurt, vinegar, oil, butter and pistachio. It does not cause heartburn to you. It has a mild flavour thanks to the texture of syrup.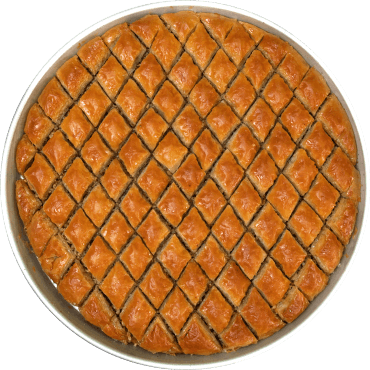 What does determine its quality?  
The baklava is filled with the smell of pistachios originated in Gaziantep, which is located in the Southeastern Anatolia.
The texture and the quality of its syrup determine its flavour. The syrup should not be so sweety or so sour. One of the important points in making Baklava is to make the layers so thin in order to make the dessert melts in the mouth.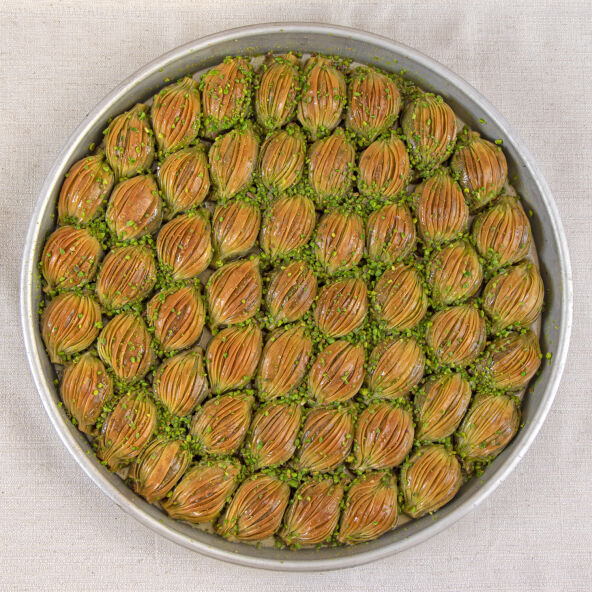 Where is it made?
Baklava is preferred and tempted the palate of different people in the whole world.It is made by the most famous and dexterous chefs. Our production devision has the most technologically modern equipments which meet the international standards of Hygiene.
Source: İmam Çağdaş