United Nations staff and human rights lawyer Emma Reilly leaked the notorious official e-mails that exposed spying on Uyghurs and other Chinese dissidents of UN and also claimed that the practice has currently been continuing despite UN's claim back in 2015 that it ended sharing names with Beijing.
Reilly shared several e-mails that proved UN reported the names of the dissidents and activists to China with Turkey's Anadolu Agency. E-mails show that United Nations regularly shared the names of activists taking part in UN activities and panels with China weeks before the organizations took place. That policy puts not only the activists but also the lives of  their families at risk, UN Watch and Human Rights Watch said, according to Anadolu Agency.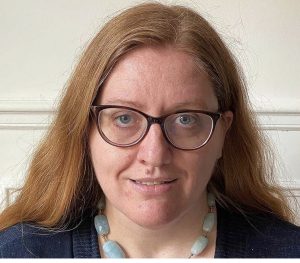 On September 7th 2012, a Chinese diplomat e-mails a UN staff asking to confirm "as always" the attendee list on 21. UN Human Rights Council, according to leaked e-mails. Another e-mail in 2013 by a Chinese diplomat to the UN says "We have cooperated perfectly before and we need your help," before asking to confirm the dissident names attending to a UN panel.
The UN in 2017 claimed that it stopped the practice in 2015 but Reilly says that spying on dissidents by UN still continues today. "The UN did accept during a court hearing in 2019 that the practice continues also a press release in 2017 was another confession of that," Reilly pointed out. The human rights lawyer said she personally detected that UN reported the names of at least 60 dissidents with Beijing. She also reminded that the head of World Uyghur Congress, Dolkun Isa's name was reported by UN to China and Isa's family back in China has been harassed several times by the regime. Reilly says most if the activists spied on by UN have been Uyghurs. "This is becoming complicit in international crimes," Reilly stressed.