A poll conducted in April by Genar survey company shows that Recep Tayyip Erdoğan may win elections in May 14.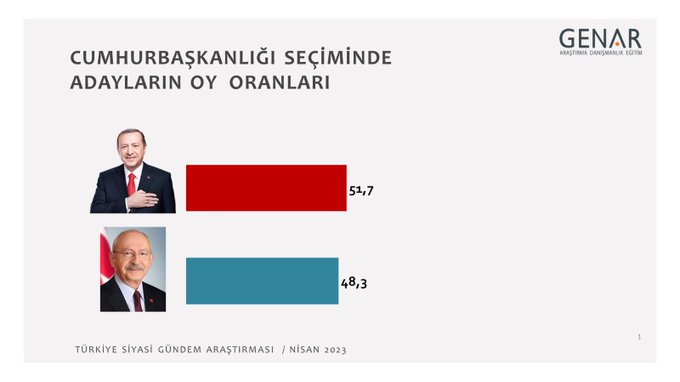 As per the poll results, Erdoğan will get 51,7% of votes while opposition's candidate Kemal Kılıçdaroğlu may have 48,3%.
The poll also shows that Ak Party will be the first party with 39,1% followed by CHP with 26,2%.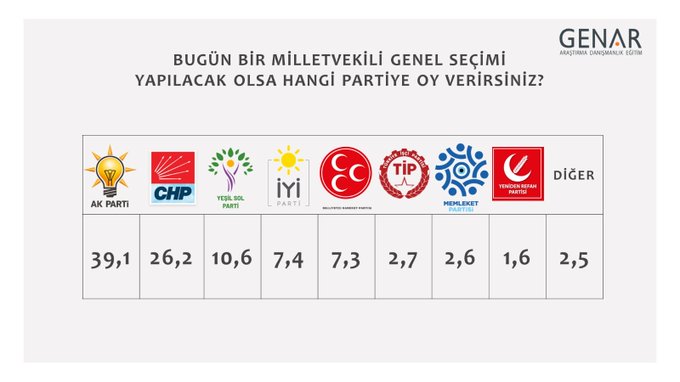 Another survey conducted by Areda company indicates that Erdoğan will raise the trophy with 53,5%.