Kamil Galeev
Let's discuss Russian economy. Many underestimate its dependency upon technological import. Russia's so deeply integrated into Western technological chains that severing these ties will lead to its collapse. Sanctions are already effective and can be made even more efficient.
Some argue "Russia doesn't produce anything". Not quite. Although industrial goods plas little role in its export, it produces a lot for internal market. This is a 1ГПКС mining machine produced by a Копейский машзавод – monopolist on mining machines for potassium and coal mines.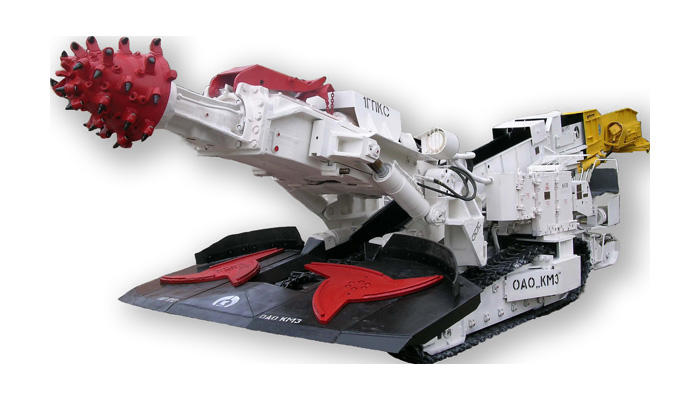 Owner of this factory isn't a mafia boss. He's an engineer who worked for 20 years designing mining machines, has 41 patents, etc. BUT. What equipment do they use to produce these machines? An industrial machine MORI SEIKI VL-553 II – made by a German branch of a Japanese company. This shows how deeply Russia is integrated into the Western technological chains. What Russia produces is produced on Western industrial machines, with Western technologies, Western software and with Western details. That ofc includes military industry which uses this all, too.
Consider Diana Kaledina, CEO of Baltic Industrial Company which makes industrial machines for military plants. She says Russia doesn't produce bearings, ball screws, drives, CNC systems, spindles. So she has to import it all, although as a military supplier she isn't supposed to.

Ofc government pressures producers to be self-reliant and independent upon import. However, import-substitution (импортзамещение) is 95% PR. Producers and mid-ranked officials pretend to do "import-substitution" because Putin tells so. For this fake work they get real awards.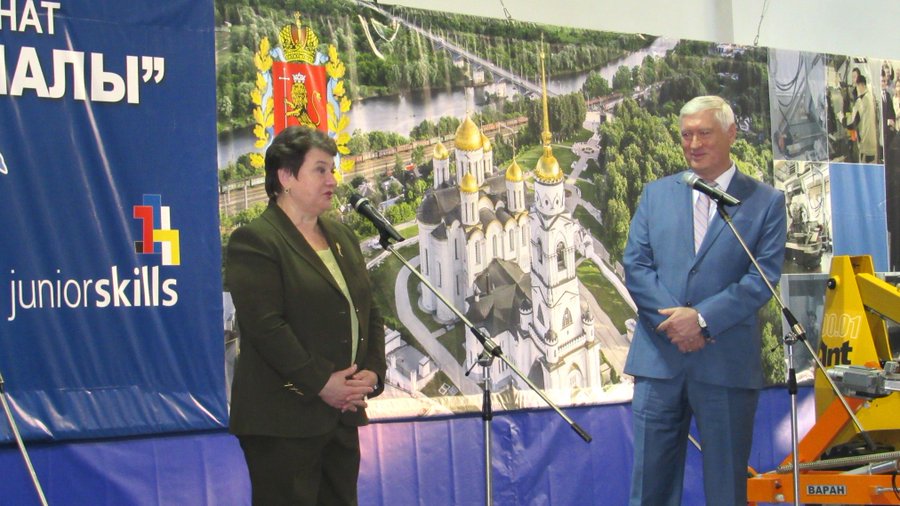 Consider Svetlana Orlova, governor of Vladimir. In 2017 she presented new tractor designed and produced by a local factory under her wise leadership. A CEO wouldn't shut up about how much she inspired them all and guided to this great accomplishment in import substitution.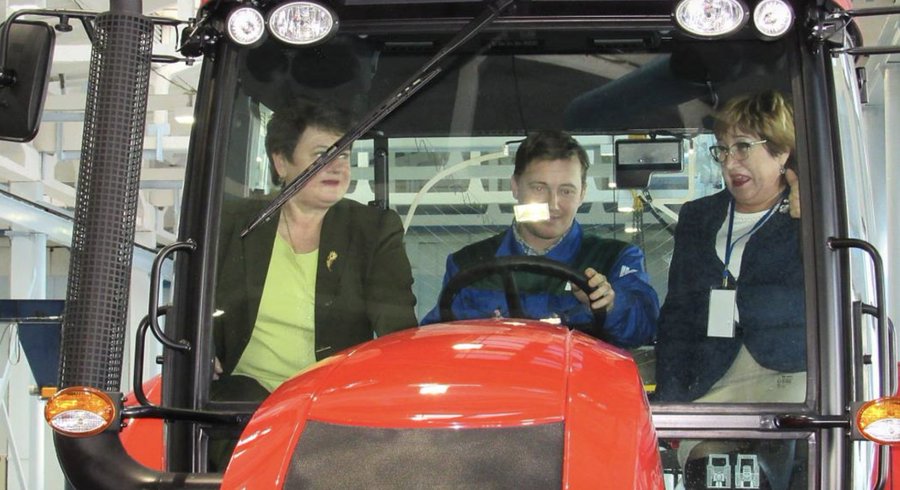 "Our governor can guide, can inspire, can command. Several of our main branches of production are organised by her direct orders. One of her last commands is to make our own tractor. It is a huge work of scientists, engineers technicians for the last two years" said CEO Lebedev.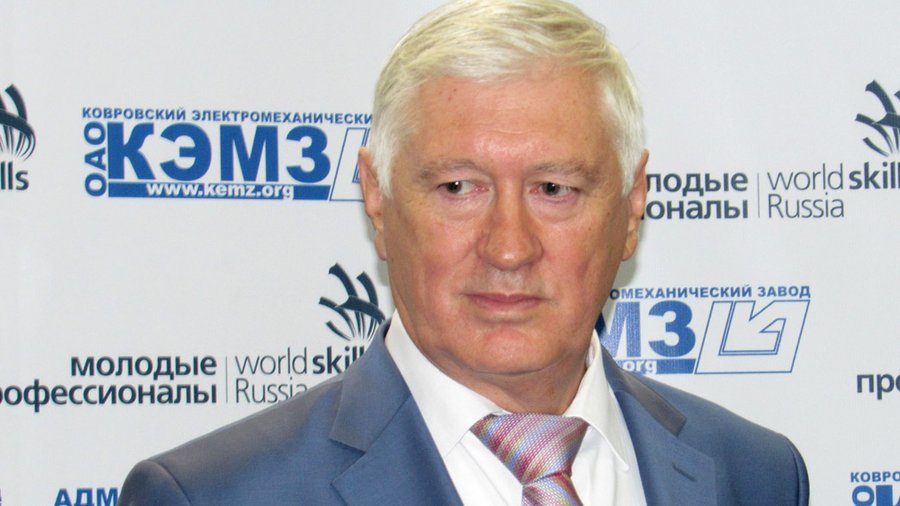 President Putin ordered to launch import-substitution. Governor Orlova obeyed and commanded a local factory to create a Russian tractor. CEO obeyed and engineers designed a new amazing machine АНТ 4135F. That's how Russian vertical of power works.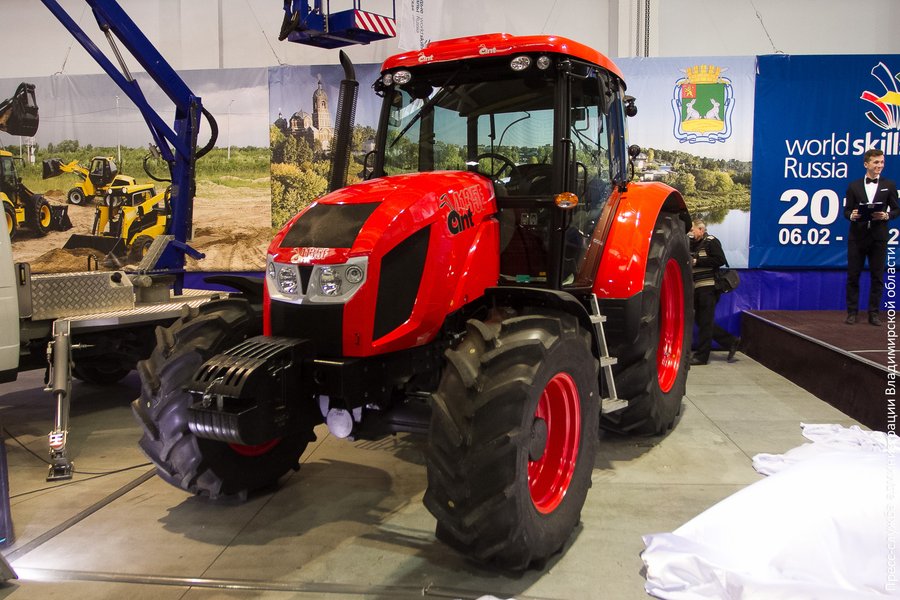 And yet, Russian tractor АНТ 4135F isn't Russian. It's a Czech tractor Zetor Forterra 135. I wanna clarify, it is not a copy of a Czech tractor. It literally *is* a Czech tractor. Russian plant buys tractor kits in Czech Republic, assembles them and pretends they're home produced.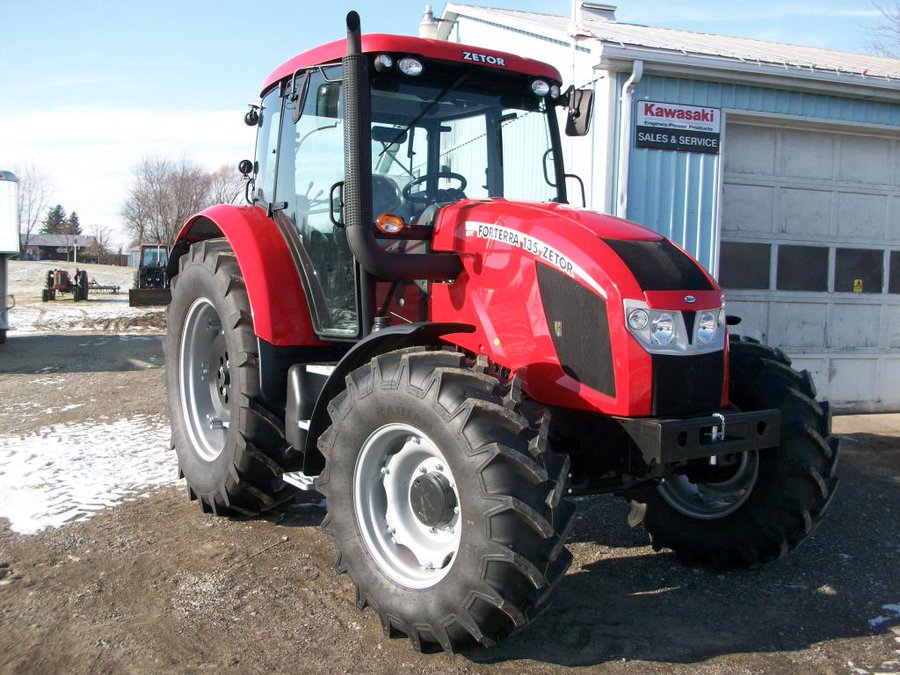 Here you see governor Orlova in Brno, Czech Republic. What is she doing there? Well, she's buying kits for her home-produced tractors. In 2017 she bough 100 kits from Zetor Tractor company, in 2018 – 450. That's how she's import-substituting. Putin must be proud.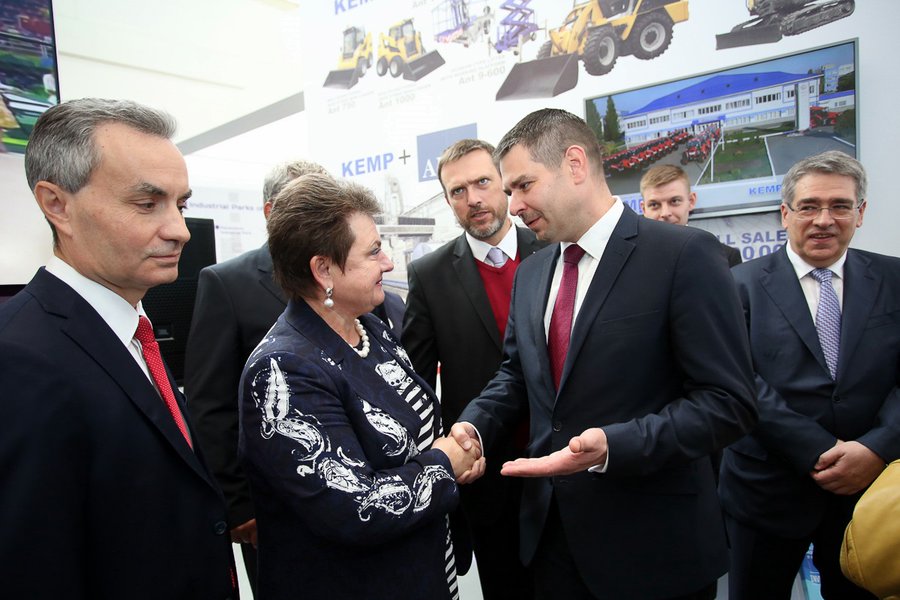 Of course, it was all investigated. Of course, dishonest CEO of Russian factory was arrested. Fortunately, they found out that the governor was innocent & didn't know about CEO's shady schemes. So she continued her hard work developing a new home-produced tractor – Vladimirets.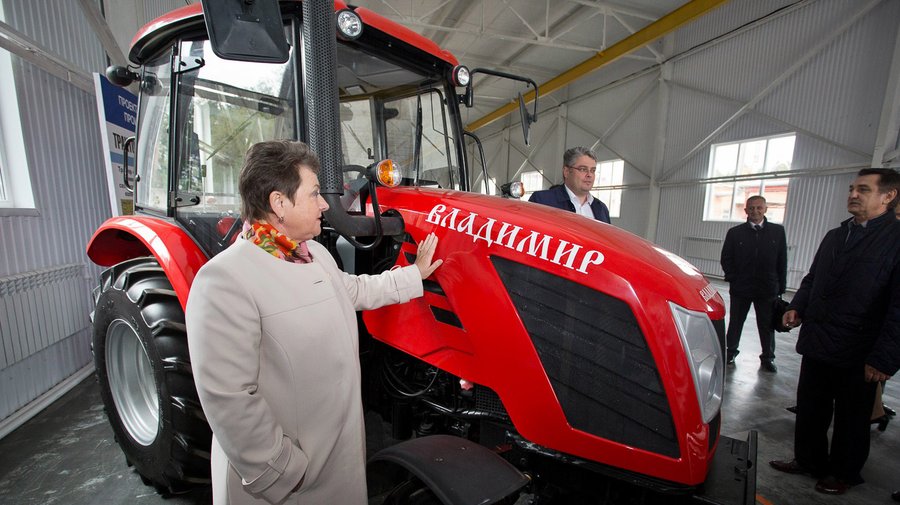 ortunately her patriotism and hard work were well-noticed by Putin and he promoted her. Now she's an Auditor of the Accounts Chamber of the Russian Federation. She'll be checking the transparency of other branches of government and make sure they use government funds efficiently.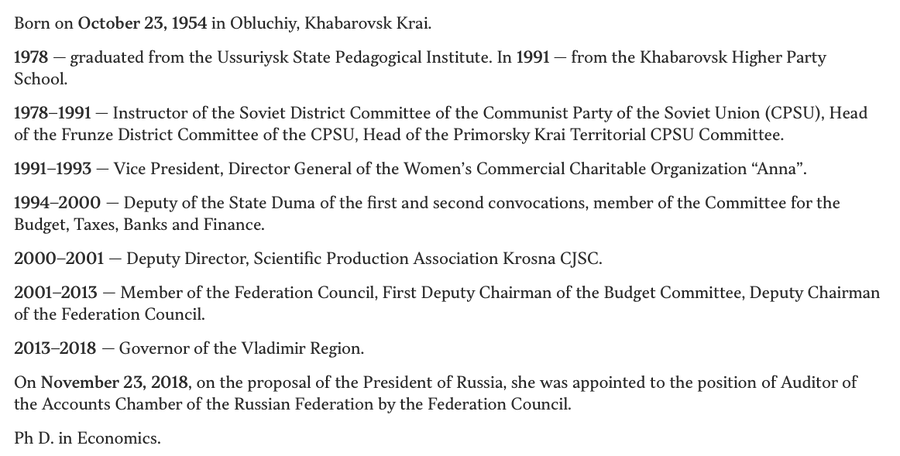 That's how social mobility works in Russia. Bullshiters are actively promoted. Just pretend to work on import substitution, share stolen cash with influential people, and go up. Now *you* check financial transparency and prevent corruption. Your henchmen go to jail but who cares.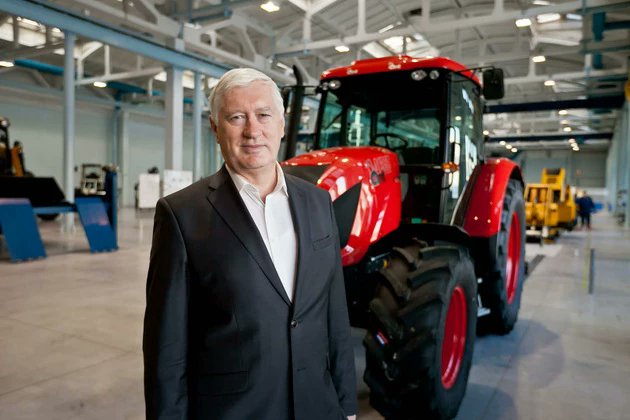 Now you can ask. Russians are good in sciences and very good in math. Russian engineers were doing great in Soviet era & are successful abroad. How come Russia can't produce anything competitive on the world market? Apparently it's not a technical skill that is a limiting factor.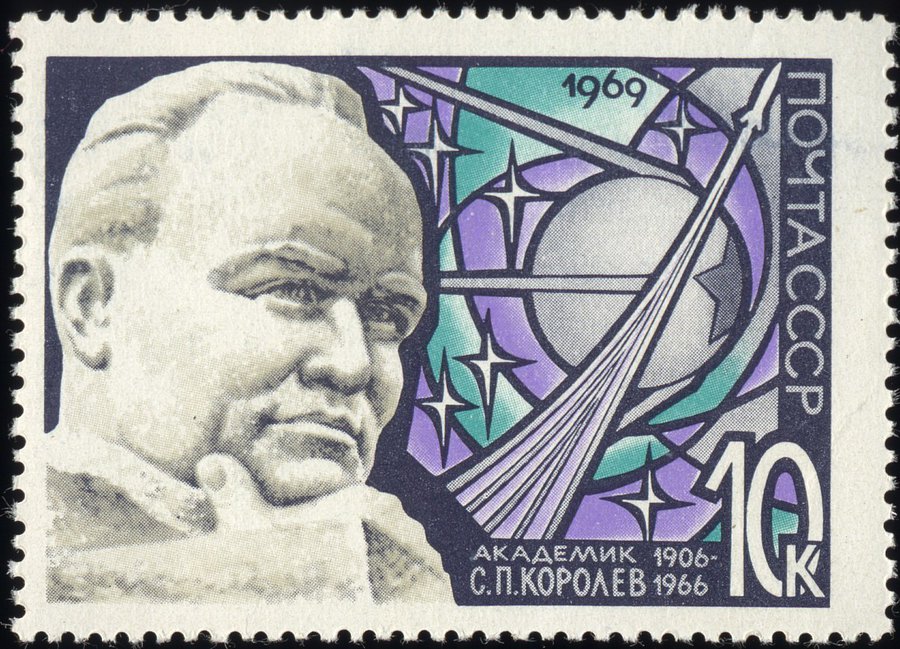 Let's return to avocados, they give an answer to this question. Have you ever heard of blood avocados? They're called "blood" because almost all avocado production in Mexico is controlled by cartels. Thus when buying Mexican avocados you are directly funding the organised crime.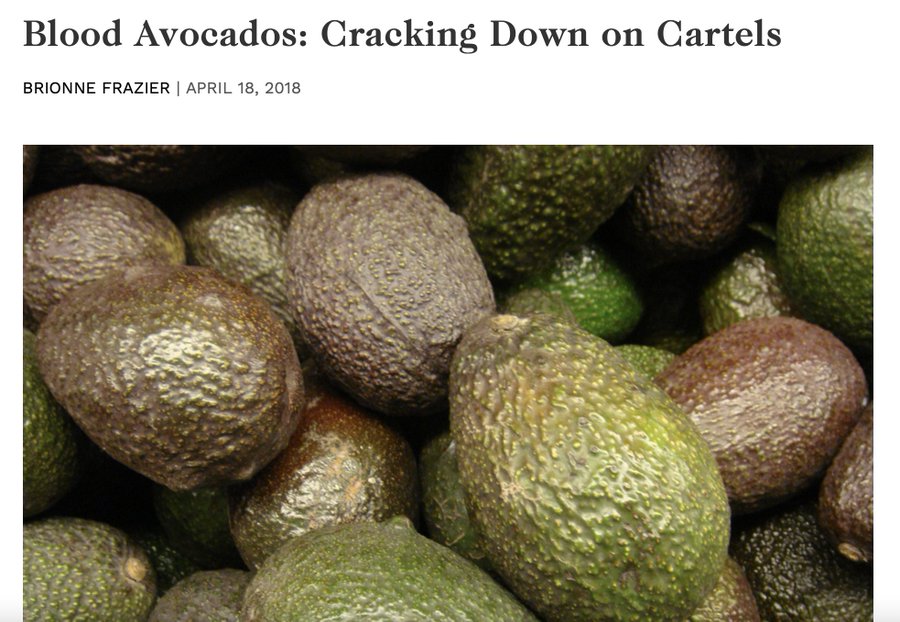 Many misunderstand what "cartels" look like. They imagine ragged hobos with machetes. Nope. Cartels look like this. These are fighters of Jalisco cartel who are cheering the name of their gang boss – El Mencho. They look like an army.
Mancur Olson conceptualised state as a gang. On its early stages it's a roving bandit: criminal group that kills, burns and pillages not caring of negative externalias. But when it settles down, it becomes a less destructive stationary bandit. That paves a way for civilisation.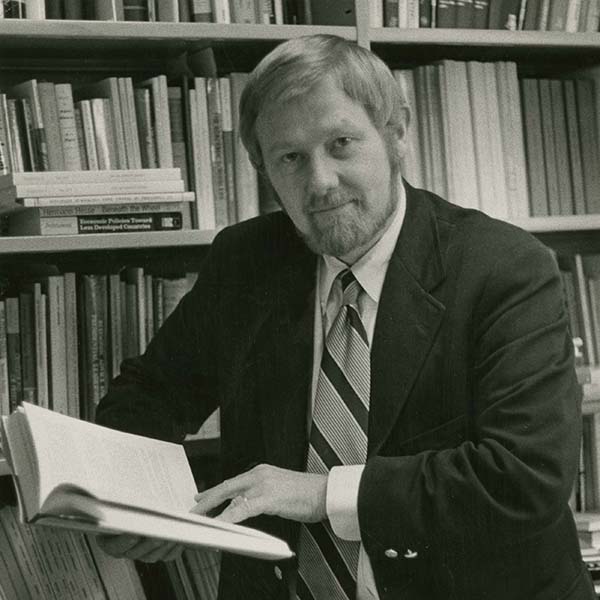 Many consider Olson's theory as merely an analytical tool. I disagree. It seems that many empires, like Romans or Ottomans in their very beginnings were quite literally bandit gangs. That's why we have so few records from their beginnings. They didn't care about records back them.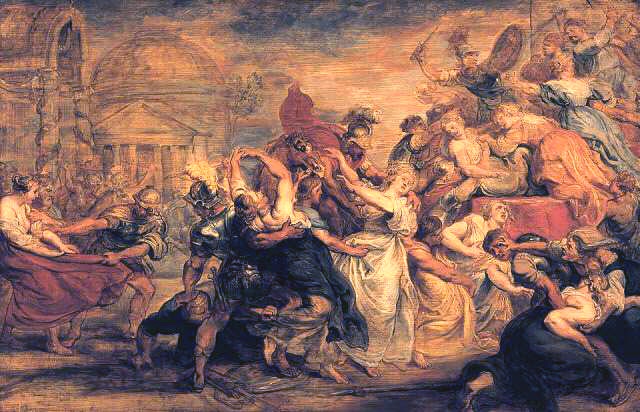 Well, in this context it seems that a cartel like Jalisco is a protostate. In fact, it has many state attributes and might not be so different from medieval "states" which we retrospectively glorify. That's understandable. But why avocados? Why not chairs, not smartphone apps?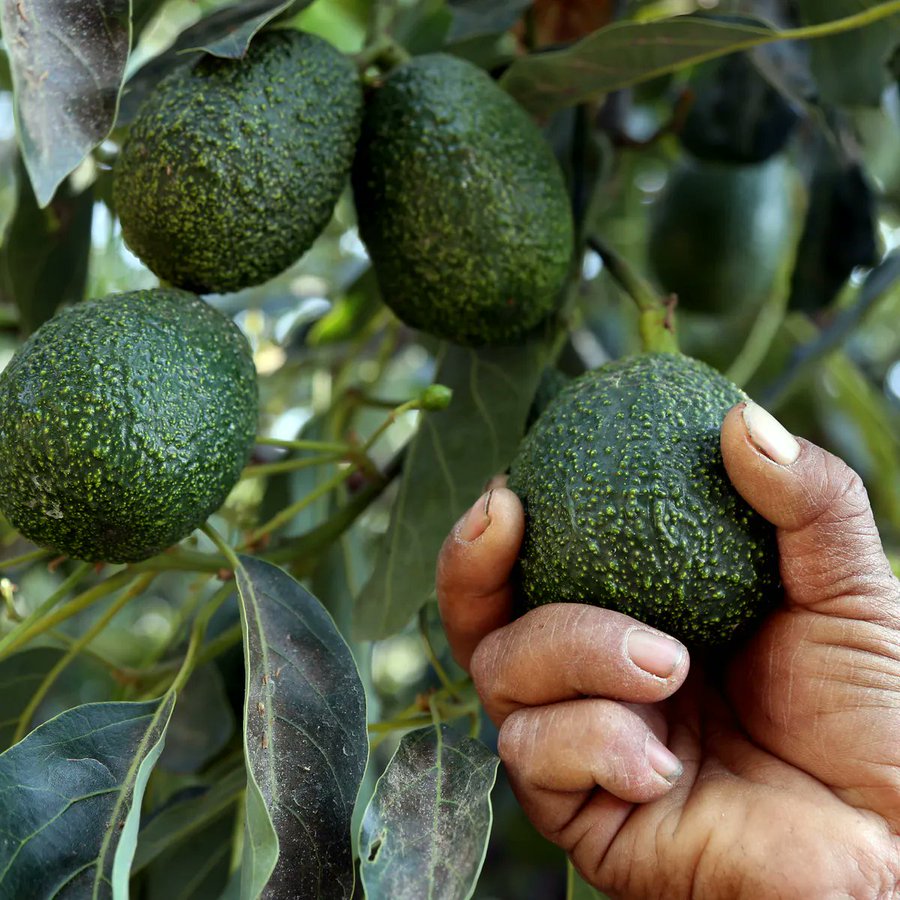 Mafia is quite simple. It can't administer something complicated without either destroying the production completely or evolving to something that wouldn't be a mafia anymore. If they entered machinery production for example, they would either go bankrupt or stop being a mafia.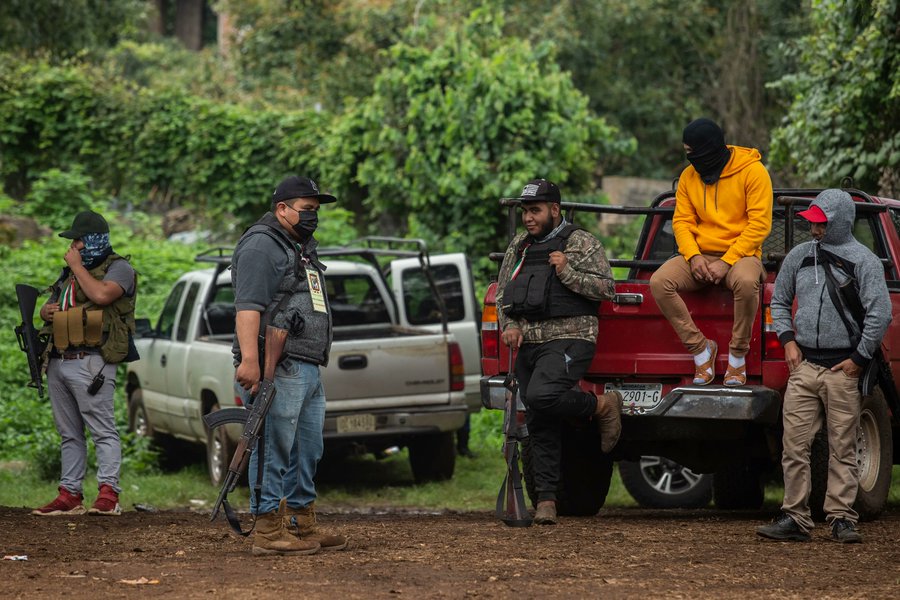 Imagine if they entered some complicated business and had to directly engage into a Schumpeterian Creative Destruction. Soon they would have to recruit nerds. Then promote them. And eventially the balance of power *within* mafia gang would irreversibly change in favour of nerds.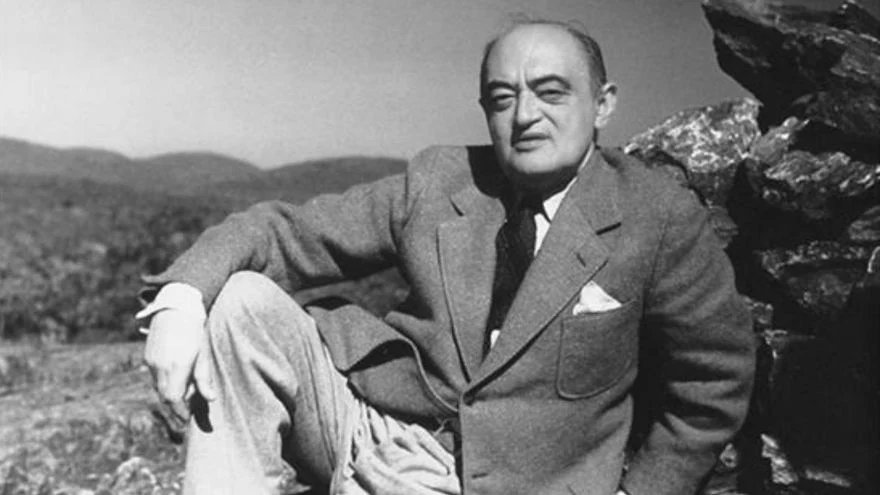 I'd argue that processes critically important for an organisation's existence define its evolution. If sth is existentially important, those providing it will have more leverage. And former strongmen become irrelevant. That's how many mafias of old evolved into sth different.Ergo. Economic processes aren't neutral power-wise. That's a major factor of evolution of power structures. That would also explain why many in power would sabotage economic development. If it's too complex for them to administer, it will change power balance not in their favour.
That's why cartels choose avocado. It's resource extraction providing tradable goods for export. Perfect forage base for a mafia. They get them through violence&threats. So they must project violent, unpredictable image. Thus US have to sanction cartels and ban avocado imports.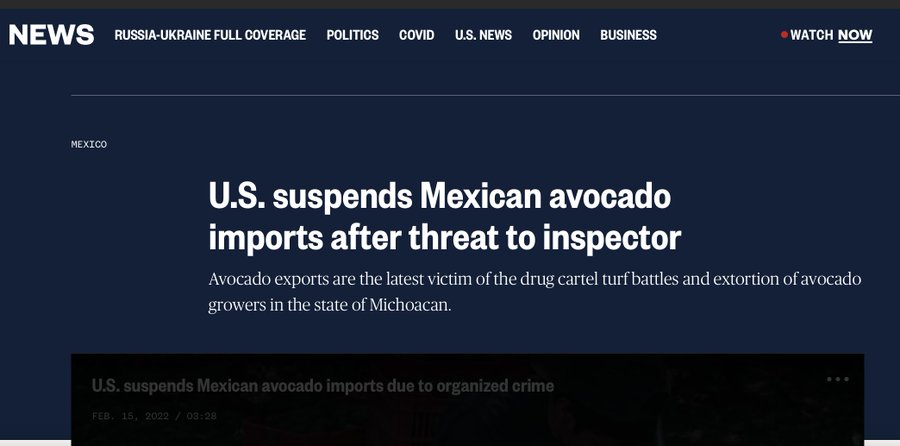 That's why cartels do so much seemingly needless violence. It's not "irrational" as some idiots who never ran a proper cartel would presume. It's perfectly rational. Violent image is a means of production for these guys. If they don't look scary, who's gonna give them avocados?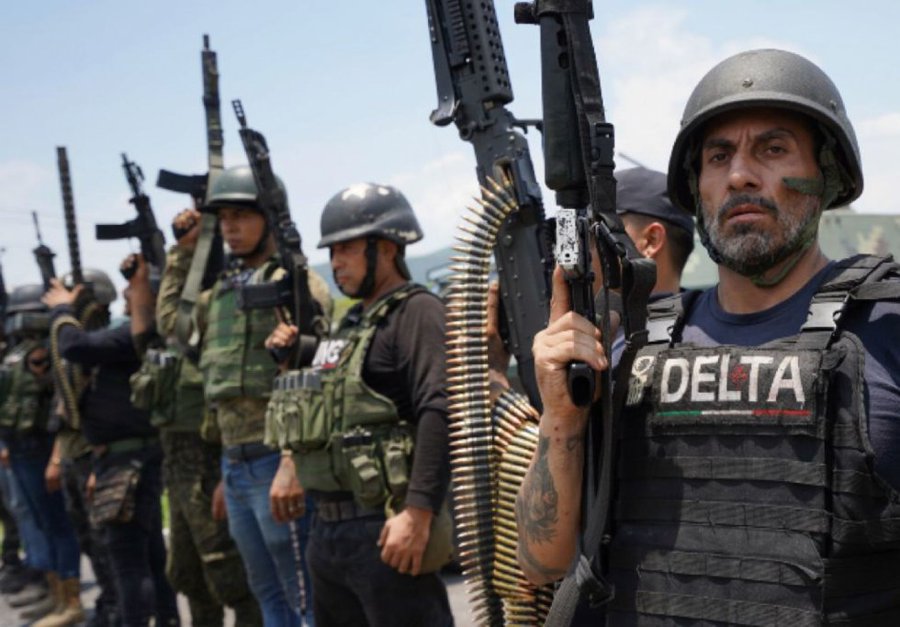 Z-guys are not that different from Jalisco cartel. Putin's moves make more sense if you consider that Russia is run by a mafia. By a criminal group which extracts tradable export goods through violence or threats. Violent image is Kremlin's means of production and must be kept.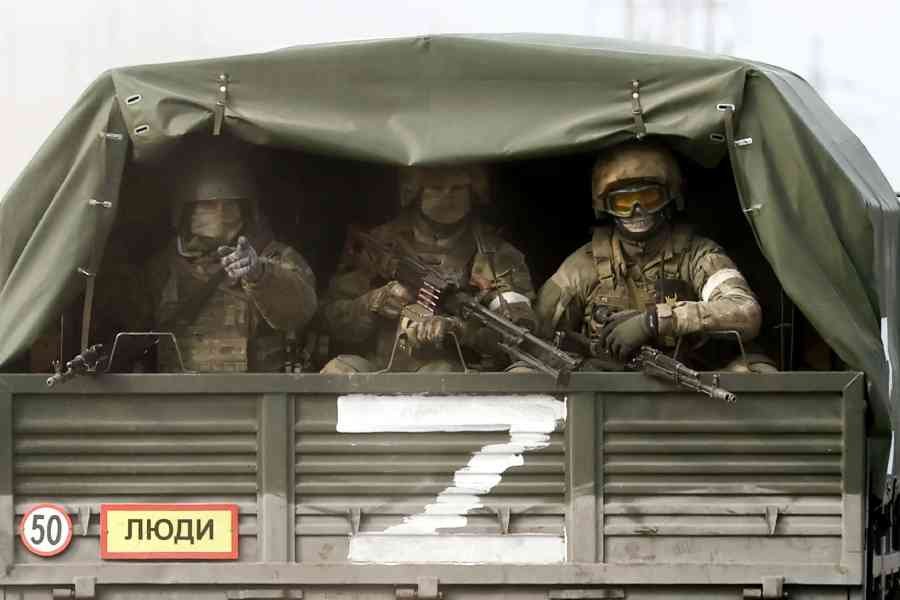 Let's make a simple visualisation of dominance hierarchy within Russian economy. Oi &gas are the simplest lucrative industries. Thus they are dominated by Putin's friends – the most mafia-like interest group. Metallurgy is more complicated. So it's run by old 1990s oligarchs.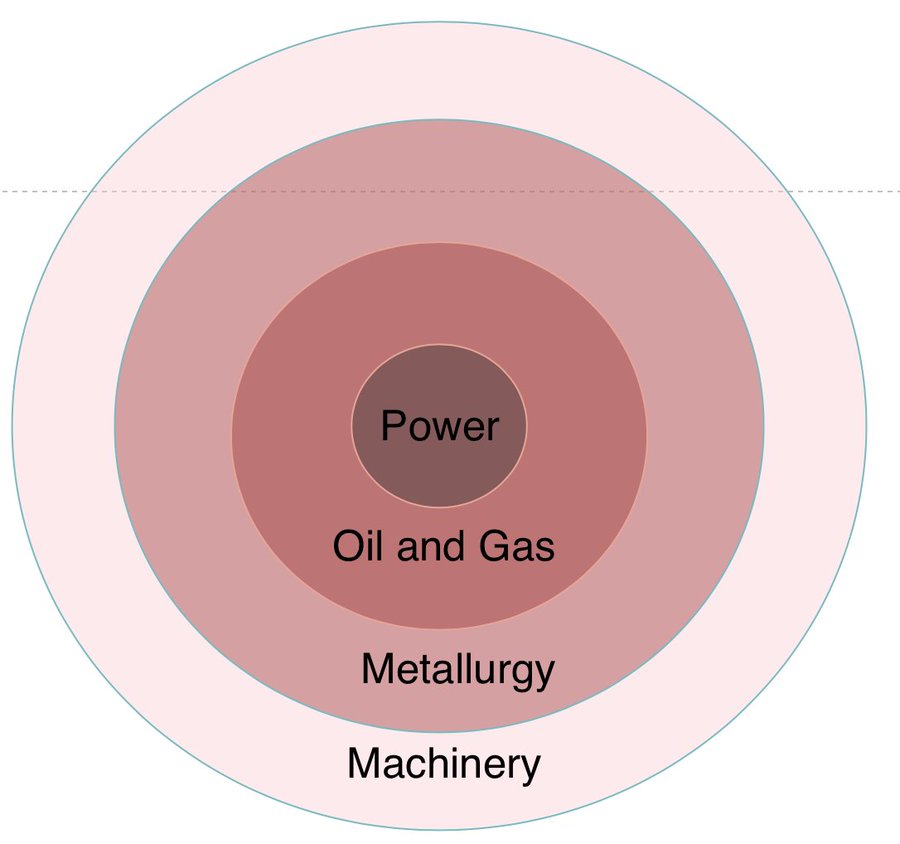 Why old oil and gas tycoons were expropriated, while metallurgy oligarchs were spared and largely remained rich through the entire Putin's era? Because metallurgy is too complicated for Putin's friends to control it directly. They spared it, because they are too mafia to run it.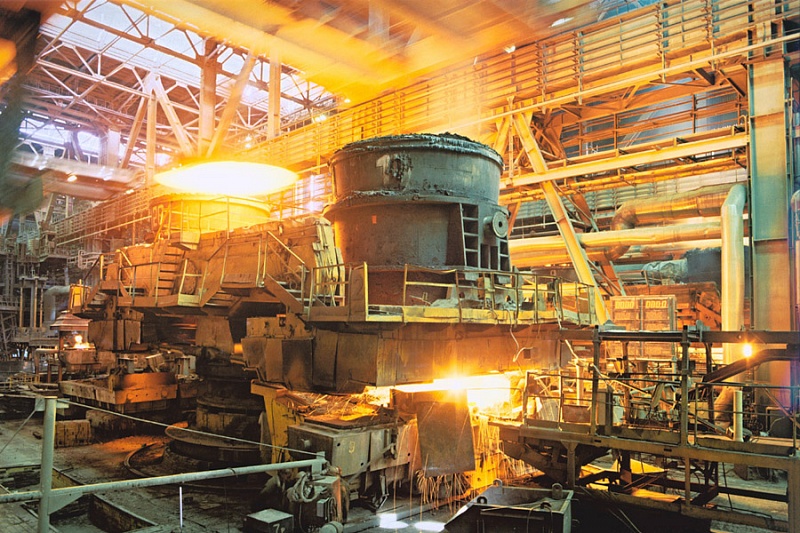 The closer you are to the seat of power, the more mafia like and thus simpler you are. You are just unable to administer anything complex. That's why the highest-ranked and the simplest interest group took oil and gas – something they could rip off without destroying. immediately.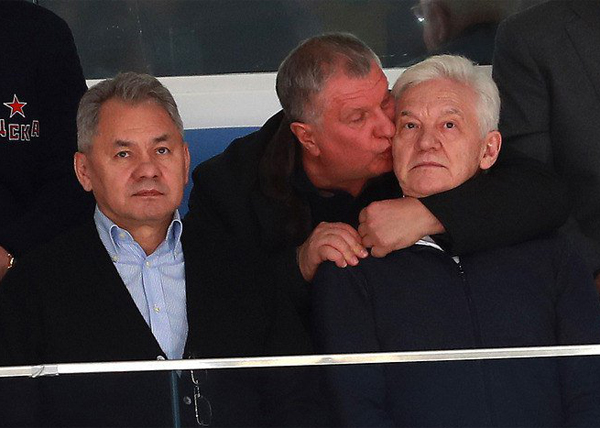 990s oligarchs are more complex but lower in dominance hierarchy. They took something that they could administer without ruining it immediately – the metallurgy. Ofc they're ruining it slowly. They're depleting old deposits without developing new ones. But it will take time.