Twitter has said that is has removed some account networks to impede state-backed information operations. It stated that the accounts it has identified, investigated and removed, were part of five distinct campaigns associated with five countries: Egypt, Honduras, Indonesia, Saudi Arabia, and Serbia.It removed 2,541 accounts in an Egypt-based network, known as the El Fagr network.The media group created inauthentic accounts to amplify messaging critical of Iran, Qatar and Turkey. Information Twitter gained externally indicates it was taking direction from the Egyptian government.
These behaviors are in violation of our policies and are a targeted attempt to undermine the public conversation. You can view the accounts we removed in our information operations archive here: https://t.co/th8YdCVcBb




— Twitter Safety (@TwitterSafety) April 2, 2020
It also discovered many inauthentic accounts were accessing Twitter from a single IP range in Honduras, and heavily Retweeting the President's account, thus it removed 3,104 accounts when it became clear a staffer created the fake accounts on the government's behalf.
Following an investigation originating from a Bellingcat report on an information operation in Indonesia targeting the West Papuan independence movement, it also removed 795 fake accounts pushing content from suspicious "news" websites and promoting pro-government content. In addition, a network of accounts associated with Saudi Arabia and operating out of multiple countries including KSA, Egypt and UAE, were amplifying content praising Saudi leadership, and critical of Qatar and Turkish activity in Yemen. Twitter removed 5,350 of these accounts. Finally, Twitter said, toward the end of last year, it identified clusters of accounts engaged in inauthentic coordinated activity which led to the removal of 8,558 accounts working to promote Serbia's ruling party and its leader.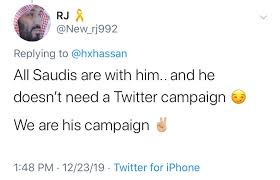 Experts warn that authoritarian regimes hire trolls to fight for themselves in social media. According to journalist John Atkinson, since these regimes are in war with their populations, they find only paid people to defend themselves. Particularly, Russia, the UAE and Saudi Arabia are known for their information operations.