The UAE has ordered eight of Turkey's globally-lauded Bayraktar TB2 combat drones following the most recent rapprochement between Ankara and Abu Dhabi, according to reports.
While there's still no official confirmation of the purchase, Russian media outlets have reportedly claimed that the UAE had dispatched a cargo plane to Turkey to that end.
Tech-savvy social media users have tracked down the plane in question, sharing screenshots from flightradar24 showing the live route of the cargo aircraft which had taken off from the Al-Ain emirate.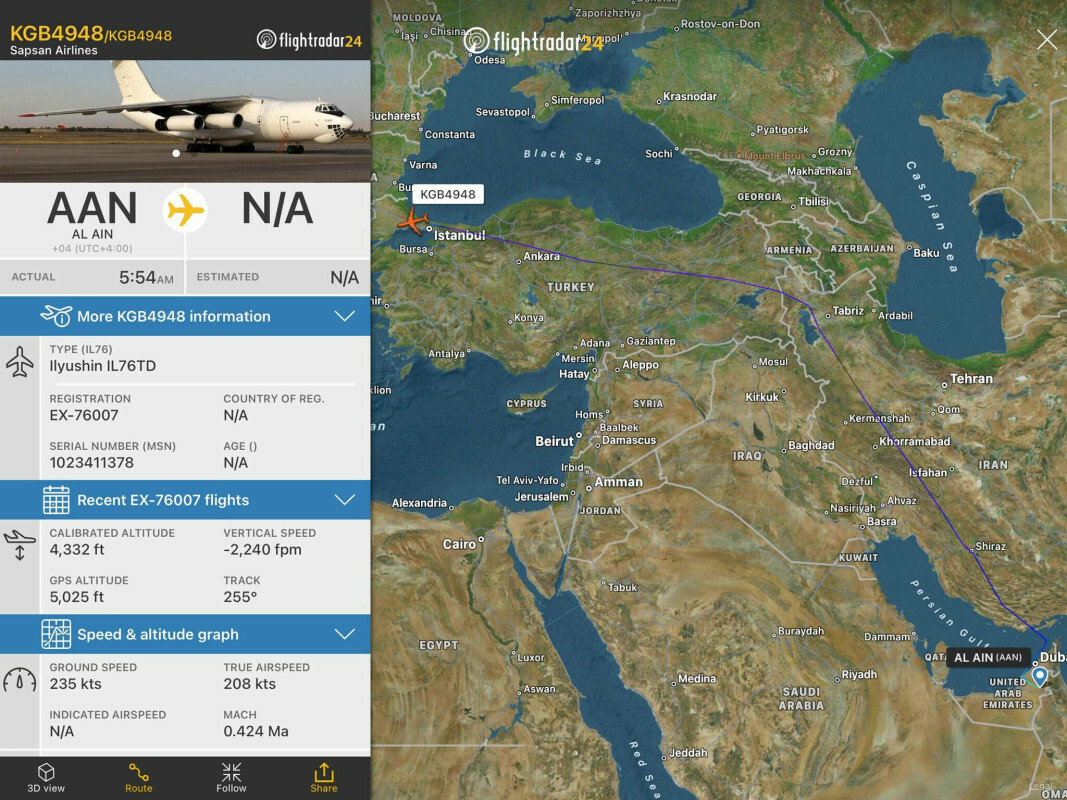 Azerbaijan, Ukraine, Poland, Morocco, Turkmenistan, Kyrgyzstan and Libya have so far received Bayraktar TB2 drones.
Countries from all four corners of the world, including England, Lithuania, Kazakhstan and Iraq have all signaled their desire to purchase the Turkish-made drones.
The Bayraktar TB2 armed UAV, which was developed and manufactured by Turkish defense company Baykar Technologies, has been used by the Turkish Armed Forces and the country's Security Directorate since 2015, most recently credited for Azerbaijan's military success in the Karabakh conflict.
Source: Yeni Şafak