'Menemen' is a traditional Turkish breakfast dish that includes eggs, tomatoes and green peppers, and as commonly cooked in homes as 'nasi lemak' (a Malay fragrant rice dish cooked in coconut milk and pandan leaf) in Malaysia.
However, there is an unsettled question about its preparation.
Should it be made with or without onion?
More than 437,000 people responded when Vedat Milor, one of Turkey's celebrity food critics, asked this question in a Twitter survey.
"Maybe we cannot save the world via Twitter, but at least we can end our biggest gastronomic problem (!) now. Should 'menemen' be made with or without onions?" Vedat asked.
Guess what, opinion was almost evenly split.
The other surprise was that a large number of people participated in the poll.
It seems it is all a matter of personal preference of cooks.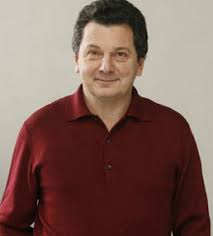 Ali Onal, who has been making 'menemen' regularly in his 20-year career as a hotel chef in Ankara, says he uses onions for in-house consumption but for guests, it's normally without onions.
"Every home in Turkey makes 'menemen'. Some people like onions, while others do not like their taste," Ali told Bernama.
"My personal preference is to normally use onion as well as a little garlic. But if I am preparing this dish for guests, then it is without onion," he said.
The use of eggs, tomatoes, green pepper and salt is basic, but spices such as ground black and red pepper can be added.
Some chefs may experiment with 'menemen' by using a little-minced meat, 'pastırma' or 'sucuk', a dry and spicy sausage.
Feta, which like so many excellent dairy products is abundantly available in Turkey, can also be added to this dish.
Those who prefer ' menemen' with onion tend to use more spices and this may be influenced by regional tastes.
Going beyond the basics spoils the taste, say the purists who want to keep the traditional dish uncomplicated.
The process to prepare 'menemen' looks simple enough for even amateurs to master.
The first step is to heat oil in a frying pan and fry chopped onions without turning them brown, then green pepper is added, followed by chopped tomatoes, before pouring beaten eggs into the pan.
It has to be stirred skillfully to get that right moisture, texture and taste which make 'menemen' a breakfast favourite.
The ease with which it can be prepared is one of the reasons why the nutritious dish is an essential part of Turkey's rich cuisine.
In Turkish homes, it is best eaten with fresh bread. It is a different story in hotels where you can see tourists putting it into their mouths with forks.
The celebrity food critic's survey, however, did not amuse everyone.
Some thought it was a trivial issue not worth debating when there were more important things to talk about.
Visitors to Turkey need not get worked up about one dish. A typical Turkish breakfast consists of a great variety of delicious hot and cold offerings, and ' menemen' is not so noticeable in their midst on buffet tables.
Source: Bernama (Malaysian News Agency)